Biographies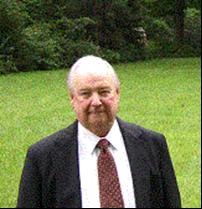 Donald R. Byrne, Ph.D.
Professor of Economics and Edward T. Derbin MA, MBA New Economic Paradigm Associates - New Paradigm in Economics Alpha Sigma Nu, Beta Gamma Sigma, University of Notre Dame, University of Detroit Mercy
It is with great sadness that I have to share the news of Dr. Donald (Don) R Byrne's passing earlier today. He taught economics to thousands of UDM students over the years and will be missed. He was a person of enormous intellect and warmth.
He was a loving husband, father, brother, friend, colleague, and mentor to many of those students he taught over the years.
His association with the University of Detroit Mercy goes back to 1949 as an undergraduate. During his long tenure at U of D (he always said he had a penchant for sticking around a long time wherever he taught) he taught economics, was the Interim Dean of the Business School, and Department Chair of Economics.
www.turowskifuneralhome.com/obituaries/donald-byrne.122071